Te-co Toolex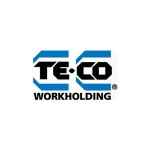 TE-CO es el líder en la fabricación de componentes para herramientas que proporcionan soluciones para la sujeción de piezas dentro de la industria de fabricación por más de 75 años.
Las líneas de productos de primera calidad de sujeción de piezas de TE-CO incluyen:
Abrazaderas y kits de sujeción, abrazaderas de palanca, conjuntos de sujeción y componentes estándar, palancas y manijas para abrazaderas, tuercas brida, tuercas de acoplamiento, rondanas planas, almohadillas de nivelación, émbolos de bola y resorte, prensas para maquinista Toolex®, mordazas de sujeción para prensas para maquinista Toolex®, entre otros accesorios, CMM componentes para fixturas e inspección de calibrado, separadores, bolas para estampado, calibradores de orificio de sujeción, columnas y placas de moldeo, y anillos de elevación.
Estamos a sus órdenes:
Sin Costo
: 01-800-026-7425
MX
: +52 (664) 624-4424
USA
: +1 (619) 661-6200
Email
:
info@usmadetools.com
TE-CO believes in the application of the Golden Rule to all phases of our business including relationships…with our customers, management, employees, stockholders, sales representatives, suppliers, government, and neighbors. We have definite obligations to each. TE-CO is firmly established in the concept of profitable free enterprise, we recognize that our success is linked with that of many others and must be developed through enlightened self-interest. We therefore believe that our business is bound by this creed.
Te-co Toolex - read more...
Customers
are entitled to quality products at a fair price. Our objective has always been «Satisfied Customers» who will rely on us to help them solve their problems and meet their needs on both an immediate and long term basis.
Shareholders have made the investment of the capital that creates new facilities, new products and new jobs, and are entitled to a fair return on their investment.
Suppliers and their sales representatives, with their specialized knowledge of the products and services they offer, play an important role in the continuing profitable operation of our Company. We believe that the Company should be a good neighbor in the communities where it operates and where its employees live.
TE-CO's History
TE-CO was founded in 1926 as a privately owned OHIO corporation located in Union Ohio.
TE-CO is a leader in workholding technology, which includes clamping and set-up tools, tooling components, inspection and gaging for CMM applications, spring loaded devices, hoist rings, Toolex vise workholding systems, and tooling plates and columns.
Products are available through an international network of industrial distributors.
TE-CO Company is ISO 9001 certified.
Manufacturing is performed in a modern 75,000 square foot facility.
Processes used to produce TE-CO products are CNC milling, CNC lathes, grinding, punch presses, welding saws, shears and roll threading.
Engineering support is provided using a state of the art solid modeling CAD database. Machine programming is accomplished using the latest computer software technology.