Dormer Pramet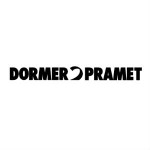 Traemos en junto un programa de herramientas rotativas he indexables con más de 150 años de experiencia en la industria, Nuestra oferta principal incluye herramientas de corte para barrenado, fresado, machueleado y  torneado,  para el sector  de industria  en general, nuestras marcas líderes incluyen a Precision Twist Drill (PTD ), Union Butt​erfield,  Master, Dormer y Pramet.
Como su fabricante de herramientas de corte One-Stop-Shop. Ponemos a su servicio el módulo autoentrenamiento en línea. Como tu proveedor de todos los servicios, estamos comprometidos en ayudar a nuestros clientes a encontrar una solución eficiente y productiva a sus procesos de maquinado.​
Estamos a sus órdenes:
Sin Costo: 01-800-026-7425
MX: +52 (664) 624-4424
USA: +1 (619) 661-6200
Email: info@usmadetools.com
Dormer Pramet brings together a program of rotary and indexable tooling with more than 150 years of industry experience. Our teams and brands reli​ably meet your requirements and, although our company has changed names through the years, one driving factor remains: We continue to work hard to be your reliable partner with a comprehensive cutting tool offer.
We deliver the market-leading brands of Precision Twist Drill (PTD), Union Butterfield, Master, Dormer and Pramet to our global customer base. Our core offer includes drilling, milling, threading and turning tools for the general engineering sector.
As your one-stop-shop cutting tool manufacturer, we partner with customers through online e-learning modules and training. As your full service supplier, we are committed to helping our customers carry out their machining processes efficiently with productivity as our goal.
Dormer Pramet - read more...
Learn about our Brands:
The Dormer name is globally recognized as a leader in round tools. The program includes drills, taps and end mills delivering high productivity solutions suitable for all production environments. Focused on versatility and flexibility, the brand has been simplifying customers' cutting tool selection since its inception in 1913.
The Pramet indexable program is the newest offering to North American customers. Over more than 60 years, Pramet has developed a range of indexable cutting tools which deliver quality and versatility across a wide range of general machining applications. The offer includes hole-making, milling and turning products totaling more than 5,000 items.
Precision Twist Drill has delivered quality cutting tools since 1952. What started in a suburban Chicago garage has grown into a recognized brand of general purpose products. The extensive portfolio of HSS and solid carbide drills, as well as an array of other traditional products, are designed to support all segments of industrial manufacturing.
With roots dating back to 1895, Union Butterfield is recognized as the leading North American brand of HSS general line threading tools. The FlashTap® program provides second-to-none speed of delivery (as fast as 24 hours) combined with quality and consistency. HSS reamers and end mills complete the comprehensive program.
The Master brand offers a focused range of cutting tools and sets for general purpose machining applications. Ideally suited to maintenance & repair needs, the compact range includes popular multi-material drills. The Master product program represents a highly cost efficient and versatile offer for non-production environments.