Herramientas Ingersoll Cutting Tools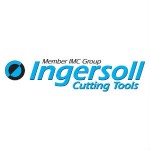 Contamos con gran diversidad de herramientas de corte Ingersoll Cutting Tools.
Estamos a sus órdenes:
Sin Costo: 01-800-026-7425
MX: +52 (664) 624-4424
USA: +1 (619) 661-6200
Email: info@usmadetools.com
Ingersoll Cutting Tool Company is a world leader in the design and manufacture of both standard and special indexable cutting tools for a complete range of metal removal applications. In addition to innovative solutions for high-performance milling and the project-focused engineering of special cutting tool solutions, we offer a full range of metal removal technology for all industries.
This range of cutting tools is continuously expanded: End mills, shell mills, face mills, slotting cutters, form milling cutters, indexable drills, solid carbide, adaptions, and indexable inserts.
Ingersoll Cutting Tools - read more...
For Ingersoll, the expansion of our drilling and solid carbide tools product range is a further step toward becoming your single-source supplier for cutting operations. Both of these product lines are state-of-the-art.
With a complete line of turning and engraving tools we can now offer our customers a new family of products, expanding our capabilities as a full-range supplier.
The development and production of special-purpose tooling according to customer-specific requirements is one of Ingersoll Cutting Tools' primary skill sets. Our know-how and experience, combined with our own demand for quality, functionality and innovation, guarantees our customers the optimum cutting tool solution – for individual machining tasks in all industries.
The close cooperation with our customers during the development of technically demanding solutions for machining challenges forms the basis of long and durable partnerships. Our customers have come to trust our professional qualifications and experience and profit from the reliability and quality of our cutting tools.