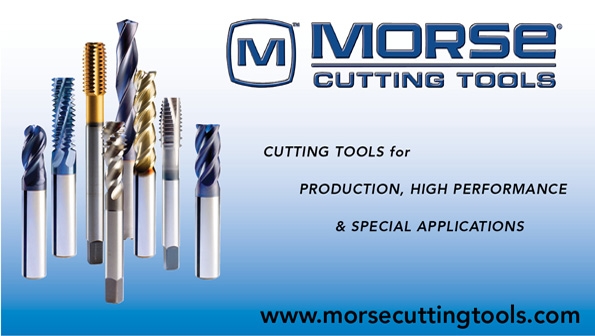 Morse Cutting Tools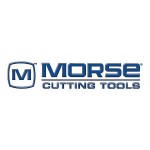 Contamos con gran diversidad de herramientas de corte Morse Cutting Tools.
Estamos a sus órdenes:
Sin Costo: 01-800-026-7425
MX: +52 (664) 624-4424
USA: +1 (619) 661-6200
Email: info@usmadetools.com
Morse Cutting Tools History
Morse Cutting Tools began with the ideas of one man. From his ideas a company grew to become the leader in the design and manufacture of metal cutting tools. A firm's history plays an important role in shaping its present operation. This brief history outlines Morse's growth from the early 1800s to the present.
Morse Cutting Tools - read more...
Stephen A. Morse, an enterprising mechanic, developed a new and better way to drill a hole when he invented the twist drill. With a new patent and a stockholder investment of $30,000, he opened the Morse Twist Drill and Machine Company in New Bedford Massachusetts in 1864.
Recognizing the need for a way to drive his twist drill, Morse created the taper shank series. Two sets of master gages were made up; one, sent to the Bureau of Standards in Washington, D.C., was accepted as a National Standard. The other remains with the Morse company. Differences with his board caused Morse to resign in 1868.
Philadelphia's 1877 Centennial Exhibition showcased the first exhibition of Morse tools. Morse products gained an international reputation for quality and were sold throughout the United States and in England, Russia and Germany.
In the latter part of the nineteenth century, the company began a pattern of acquisition which resulted in enormous growth. Morse took over the Manhattan Fire Arms Company of Newark, New Jersey and the American Standard Tool Company of Danbury, Connecticut. Morse also acquired the Beach chuck patent of the Meridan Tool Company, Meridan, Connecticut, and the Schofield Patent Grinding Line, helping to insure accuracy in drill grinding.
In 1874, Morse purchased the machinery, patents and stock of the New York Tap and Die Company of Bridgeport, Connecticut. In 1897, Morse purchased the T & B Tool Company. T & B's machines, used in the manufacture of constant angle twist drills, were designed by a former Morse employee who had gone into business for himself and were built by Pratt and Whitney.
Entering the twentieth century, Morse developed a grinding machine used in the manufacture of drills. Until the beginning of World War I, the company marketed a line of plain and universal grinders. Business continued to grow between the wars, and during World War II, Morse output increased four to five times normal production to contribute to the war effort.
In the years since World War II, Morse has operated under the ownership of a number of companies, including Gulf+Western. The current owners, a group of American investors, purchased the company from a Scottish manufacturing concern, and are committed to upholding the Morse reputation for high-quality, American-made cutting tools.
Today, Morse Inventories over 25,000 varieties of cutting tools to serve our nation's marketplace. Imagination, technological innovation and insistence on quality are built into every Morse product. And at Morse, our people wouldn't have it any other way.