Herramientas Round Tool Laboratories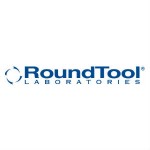 Contamos con gran diversidad de herramientas de corte Round Tool Laboratories.
Estamos a sus órdenes:
Sin Costo: 01-800-026-7425
MX: +52 (664) 624-4424
USA: +1 (619) 661-6200
Email: info@usmadetools.com
Technical Support
Manufactured from an advanced, proprietary carbide substrate and featuring unique design characteristics, RoundTool products are

engineered for delivering advanced performance. While our competition simply coats standard tools sold elsewhere and markets them as special, RoundTool Labs has dedicated over a million dollars to inventory of dedicated and truly application-specific cutting tools.
We advise the following speed and feed recommendations for our products. As with any machining process, actual results will vary dependent upon a number of variables.