Herramientas Ultra Tool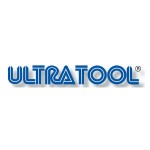 Contamos con gran diversidad de herramientas de corte Ultra Tool.
Estamos a sus órdenes:
Sin Costo: 01-800-026-7425
MX: +52 (664) 624-4424
USA: +1 (619) 661-6200
Email: info@usmadetools.com
Now more than ever, Ultra-Tool offers a «Total Value» solution: Top-quality solid carbide products combined with fair pricing to bring you the highest value available in the marketplace. Consistent with our value-driven philosophy, Ultra-Tool offers:
Leading features
Complete product line
Consistency in value
Customer-centric service
All products are made in the U.S.A., manufactured in our own ISO 9001:2000 certified factories using the finest Computer Numerically Controlled (CNC) production equipment.
Ultratool - read more...
Ultra-Tool manufactures a full line of solid carbide round tools, including:
High-performance end mills

Drills

Reamers

Rotary files (burrs)

Countersinks

Routers

Saws

Keyseat cutters

Product Catalog Ultratool (22.4MB PDF)
Additionally, we're a leading producer of blueprint items for special       applications.
Utilizing the world's finest carbide substrates and most advanced Computer  Numerically Controlled (CNC) production equipment, our products are  available in both Imperial and Metric sizes and available from leading industrial distributors throughout the World. Ultra-Tool's exclusive SmoothGrind®, SmoothCoat®, SmoothEdge® & SmoothContricity® technologies lead the industry in cutting tool characteristics, efficiency, and productivity.
All items are manufactured in our own ISO registered factories located in Huntington Beach, California.
Also, we're proud to have been selected as the supplier for McMaster-Carr's entire range of «Premium» solid carbide end mills and other products.  If your local value-added distributor does not carry the Ultra-Tool line, please use their parametric search program to find the product you need, all in-stock for immediate purchase on the McMaster-Carr website.