Vermont Gage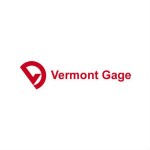 Vermont Gage se formó en 1980. La división Gage fabrica una amplia gama de pasadores Gage y juegos . En 1989, la línea se amplió para incluir la clase X que nos dio la capacidad de fabricar con tolerancias dentro de 20 millonésimas.
Además, hemos ampliado los tipos de medidores que se ofrecen a nuestros clientes mediante la adición de galgas Taperlock, galgas del anillo, y galgas del anillo hilo. Nuestra división de fabricación de hilo está en un estado de la técnica de fabricación en Franklin, Kentucky y nuestras principales operaciones de fabricación y ventas han mudado recientemente a nuestro nuevo estado de la instalación de arte en Swanton, Vermont.
Vermont Gage fabrica el 98% de los productos que vendemos. El éxito de Vermont Gage se ha incorporado en productos de calidad, precios competitivos y entrega, conocimientos técnicos, de marketing innovadora, trabajando con los distribuidores y usuarios finales para desarrollar programas de valor añadido.
Estamos a sus órdenes:
Sin Costo: 01-800-026-7425
MX: +52 (664) 624-4424
USA: +1 (619) 661-6200
Email: info@usmadetools.com
Vermont Precision Tools, Inc. (VPT) was founded in 1968. VPT manufactures knock-out pins, ejector pins, perforators, special punches and virtually any precision round and ground pins used by the cold heading, powder metal industries as well as the tool and die shops that service them.
Vermont Gage was formed in 1980. The Gage division manufactures a wide range of gage pins and sets. In 1989, the line expanded to include Class X which gave us the capacity to manufacture to tolerances within 20 millionths. Additionally, we have expanded the types of gages offered to our customers by adding taperlock gages, ring gages, and thread ring gages. Our Thread manufacturing division is in a state of the art manufacturing facility in Franklin, Kentucky and our main manufacturing and sales operations have recently moved into our new state of the art facility in Swanton, Vermont. Vermont Gage manufactures 98% of the products we sell. Vermont Gage's success has been built on quality products, competitive price and delivery, technical expertise, innovative marketing, working with distributors and end users to develope value added programs.
Vermont Gage - read more...
Vermont Gage is a fully responsible manufacturer.
* We have a 2nd generation management team which includes; Quality Assurance, Inventory Control, MIS, Maintenance and Human Resources.

* Our more than 180 employees include an Inside Sales / Customer Service Department, and Technical Support Department.

* Our VP of thread manufacturing serves on the National Standards committees (ANSI).

* We are active in National Trade Association ( ISMA / IDA & AMTMA ).

* Quality, Safety and value are inherent in the manufacture of all our products.

* Materials and processes are monitored and all products are inspected for conformance to established quality standards.

* We are 'ISO 9001:2000' and 'ISO 17025' certified.

* Vermont Gage has adopted the measurement dispute resolution methods endorsed by the AMTMA.

* A continuous program of product development and improvement is sustained to provide the capability to meet future needs of our customers.

* All members of the Vermont Gage family operate as a team in a climate of mutual respect and trust.

* Vermont Gage is pro active in local communities.

* Through fundraising efforts, employees raise thousands of dollars for local charities each year.